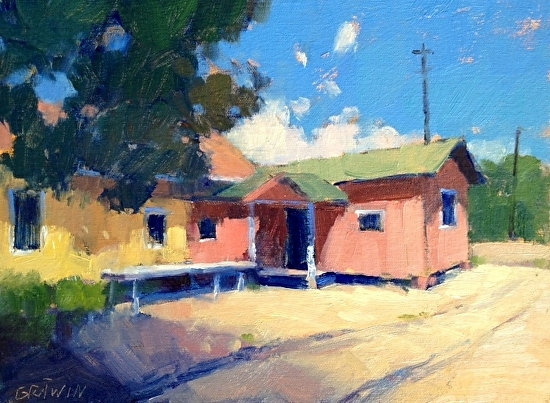 Catherine Grawin, Impressionist Painter and Instructor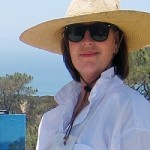 Catherine Grawin is a native Californian and one of Southern California's foremost oil painters of landscape and still life. A true colorist, her bold and loose brushwork is her signature style that appeals to collectors in the U.S. and abroad.
Ms. Grawin's work is featured in the book Land of Sunlight, and she is one of seven artists featured in the art documentary film Plein Air Painters of Santa Ysabel, California. She is currently a juried participant in the Save Our Heritage Organization's historic 2015 "100 years of Art in Balboa Park" exhibition at the Marston House Museum, commemorating the 1915 Panama-California Exposition Centennial. Grawin's work is also represented at the Santa Ysabel Art Gallery, Santa Ysabel, CA and Cosmopolitan Fine Arts, La Jolla, CA.
Two of her noteworthy art instructors include John Asaro and Sebastian Capella, among others.
Catherine teaches painting alla prima in oil in her Solana Beach studio. Other classes and venues include Plein Air Painting at UCSD Extension and Painting alla Prima in Oils – Get Loose! at the La Jolla Athenaeum School of Arts.
Working outdoors to pursue her painterly pursuits fits Catherine just right. She continuously looks for inspiration over the next hill as she follows her muse – the light and natural beauty of the landscape.