Celebrating Artists and Art-making Within Baja California
We invite you to explore creative possibilities at our "studio of the south" for creativity, education, wine tasting, horseback riding, and relaxation.
Baja Rancho Art works with fine artists to bring professional art instruction to a unique and historic region of northern Baja California. Join us and find your inspiration in the rustic setting of Rancho La Bellota, a working horse and cattle ranch, and in the vineyards of Valle Guadalupe while you learn techniques from experienced artists through hands-on training.
---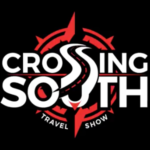 KPBS Crossing South travel show to highlight Baja Rancho Art and Rancho La Bellota
A Crossing South show segment was taped on February 5th, 2018 at Rancho La Bellota. Host Jorge Meraz and producer Steven Javitz experienced the creative possibilities at our "studio of the south" – art, education, horseback riding, and relaxation. Stay tuned … as soon as we know the episode date, we'll be sure to let you know!
---
To register for events
Please click on the link above to the specific event of interest. A 50% deposit is required to reserve your space, double occupancy, and can be made using PayPal on the event page or by check. For more information regarding these events, please email Ellen Parry at BajaRanchoArt@gmail.com.
Don't miss out on future workshops. Subscribe to our newsletter for updates on our art workshops, riding adventures, and winery tours in beautiful Baja California.